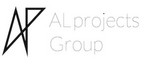 MB "Aleksandro projektai" offers job:
MB "Aleksandro projektai"
Our people are our value who have many years of experience and different competence in the industry we are specialised. Our customers will experience our company culture as a competent, safe and efficient solution.

We perform structural integrity inspections on a variety of onshore and offshore structures. By utilising rope access techniques at heights, in the splash zone or confined spaces we perform Conventional NDT inspections, Advanced NDT inspection, "DROPS" survey.