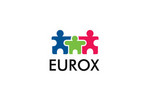 Eurox Sia offers job:
Eurox Sia
Eurox SIA is specializing in recruitment for Sweden.
We are looking for Scaffolders with working experience. English or Swedish language skills are necessary for communication. Living place and Lihtuania - Sweden route is organised and paid for by the employer. The work schedule will be: four weeks of work and one week free.

Please email CV to or call +372 5204 106 for more information!