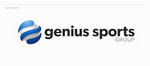 UAB "Genius Sports LT" offers job:
UAB "Genius Sports LT"
Genius Sports Group is one of the world's largest sports technology companies, specializing in the capture, distribution and commercialization of live data, streams and digital content. We work in partnership with the biggest names in sports, betting and media to power a global ecosystem that benefits every stakeholder. Headquartered in London, we have offices in New York, Medellin, Tallinn, Sofia, Vilnius, Lausanne and Singapore, which are home to over 1,400 of our talented employees. We are the trusted partner to over 500 sports organizations globally, including many of the world's largest leagues and federations such as the Premier League, FIBA, NCAA and PGA TOUR.