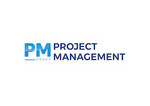 Project Management Sp. z o.o. offers job:
Project Management Sp. z o.o.
Our goal from the beginning was clear: to build a team of specialists, who will provide investors with the best possible support in realization of their construction projects. Professionals who will accompany our partners at every stage of the investment process – from initial analyses, through design and administrative procedures, to construction management and supervision.

Today, Project Management Group is an international team of several dozen industry experts, who serve eight key areas of our activity from offices in Poland, Lithuania and Romania. From the beginning, we focus on developing a wide range of competences – so as to provide comprehensive services in the complex reality of construction investments.

In result of our activities, we have already executed several hundred projects, which had been implemented by closely cooperating teams and their leaders in Poland, the Baltic countries and Eastern Europe (through an office in Vilnius) as well as in South-eastern Europe (through an office in Bucharest).