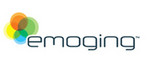 UAB "Emoging LT" offers job:
UAB "Emoging LT"
NOW HIRING IMAGE PROCESSING SPECIALISTS

(3/4/5 MONTHS CONTRACT)

Although we have been around in Denmark and Scandinavia for more than 60 years, we are still new in Lithuania, and now starting on our 6th
season. We are excited about hopefully inviting you to our new huge & shiny office in Vilnius (Šeimyniškiu Street).

For our Vilnius team, we are looking forward to hiring 2/3/4 months contracts, but if we see true potential, skills, supportive attitude, effort and
inspiring mindset, we might offer full-time job for the right person

What are we all about: internationally and here in Vilnius?

Emoging is the brand that encompasses a few of our businesses (photography, image processing and software development). We are excited to have
Vilnius as key location where part of our team will be working on image processing.

Why 2/3/4 months contract?

You see, our peak season is between August and November - this is where we add a lot of new team members. However, we do have full-time
opportunities within our company for great performers after the season is over.